Shangradhanva Eswara Vasisth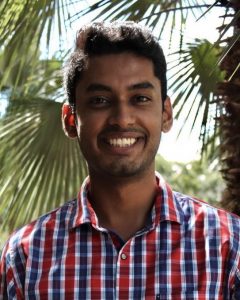 Left group in 2021 when he passed his Ph.D. defense: "Resistive Switching in Core-Shell Nanowires for Applications in Neuromorphic Architectures" and graduated with a doctorate in Materials Science and Engineering.
He is now a Process Engineer for Intel in Hillsboro, Oregon.                           
Jack Kendall

While he was at UF, Jack invented a new method for connecting artificial silicon neurons using coaxial nanowires. He graduated in 2017.
He is a Co-Founder of Rain Neuromorphics and has multiple patents under his name.
Ji Hyun Kim
Was in NRG for 3 years. She performed dielectric measurement and ceramic synthesis and processing for colossal permittivity study in BaTiO3 which led to two publications.
After earning her PhD in Material Science, she is now a Management Consultant at Qral Group.